---
Monday, February 5, 2007
the BBQ!
Alright, here are some pictures taken on the day of BBQ itself. Not a lot, because I forgot to charge the batteries and some people like henghui are camera shy. xD.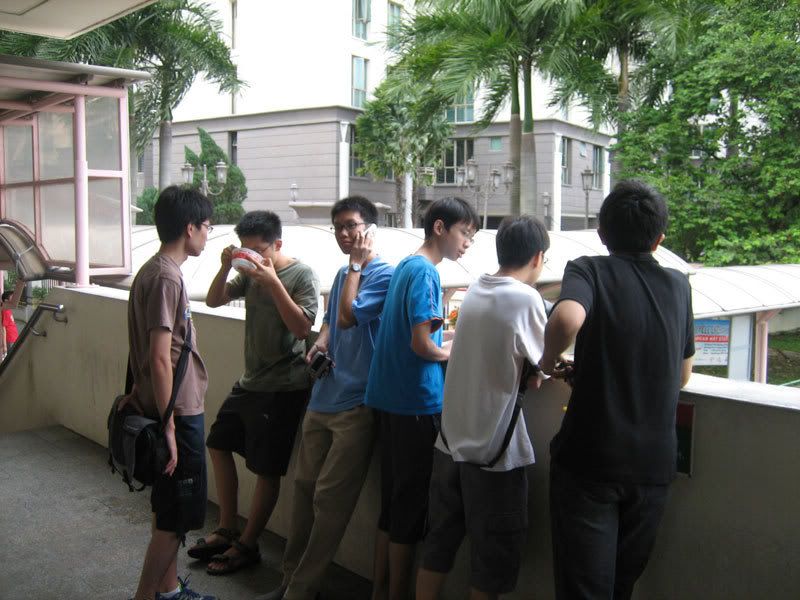 Waiting for... ??, what are we guys waiting for?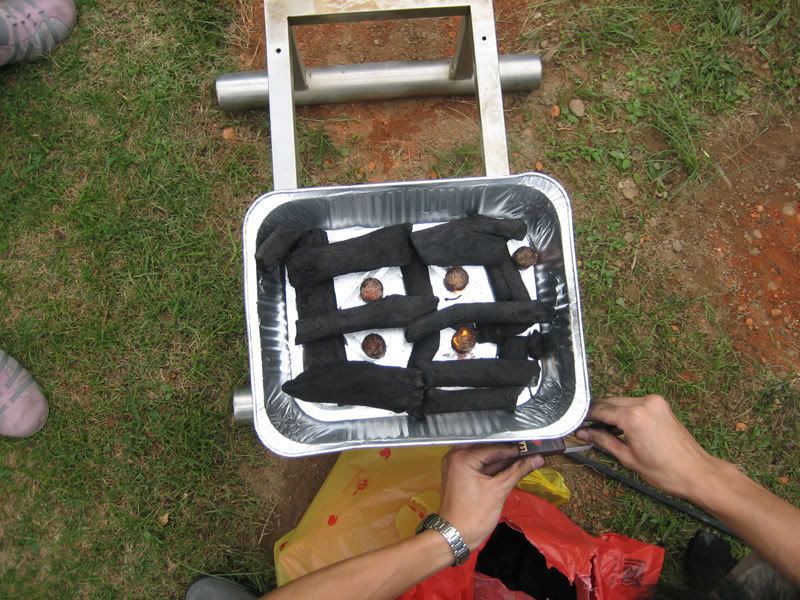 The formation for activating inactive charcoal.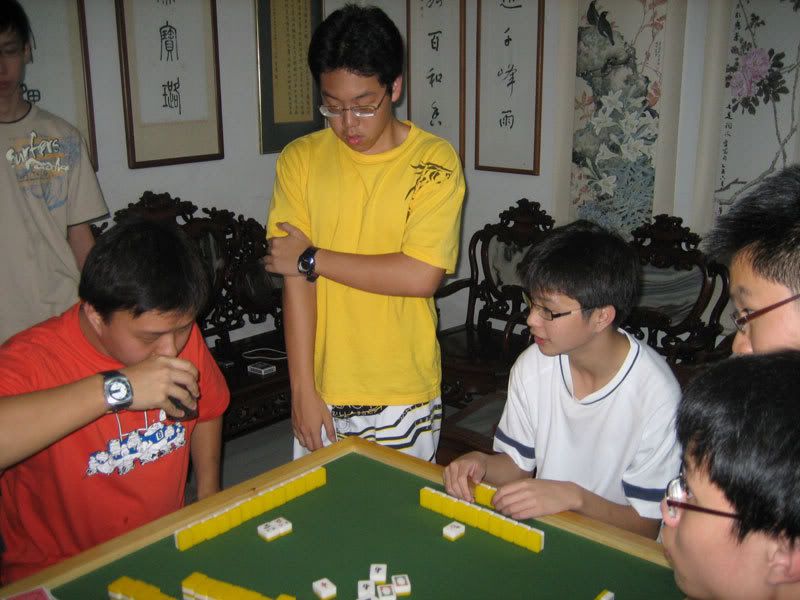 JiaLiang: Hey, let's all watch Joshua drink that glass of coke!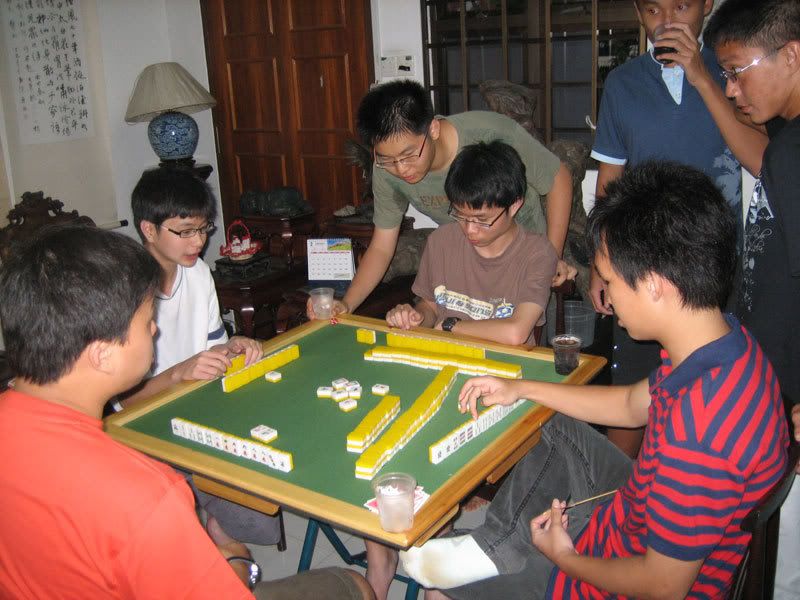 Omg, what's jon's hand doing?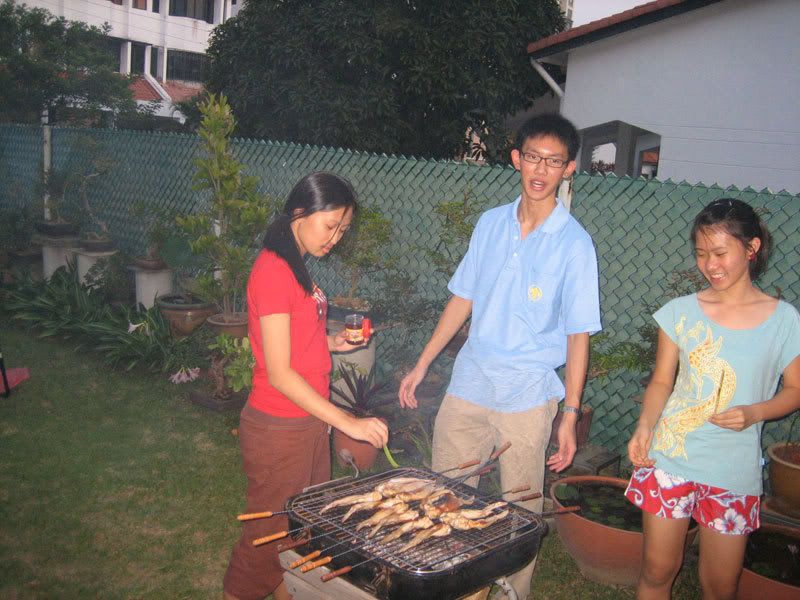 Kangyan: Ehhh, celery for (*insert whatever jiayee is doing to the wings*)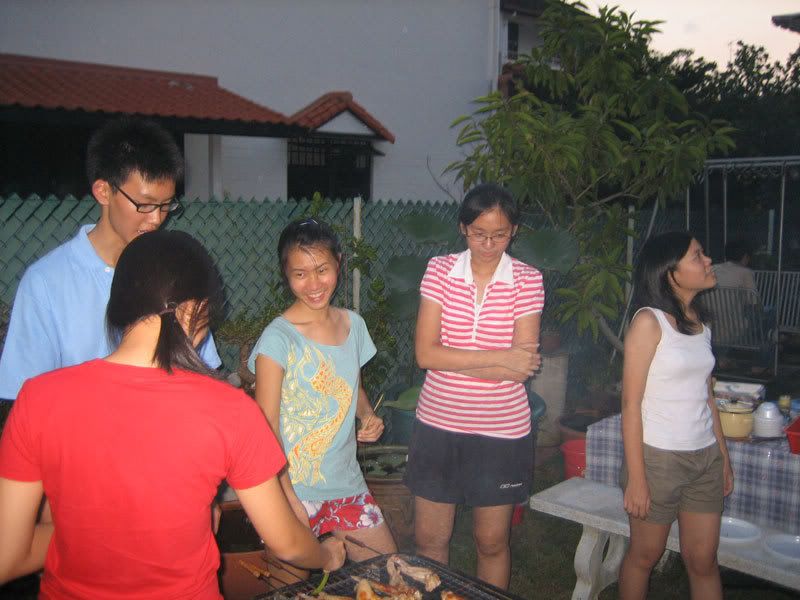 GekTheng: What's that in the sky?
David: Cheers Alex! Nice meeting you on a swing.
Binbin: I teach you to turn chicken wings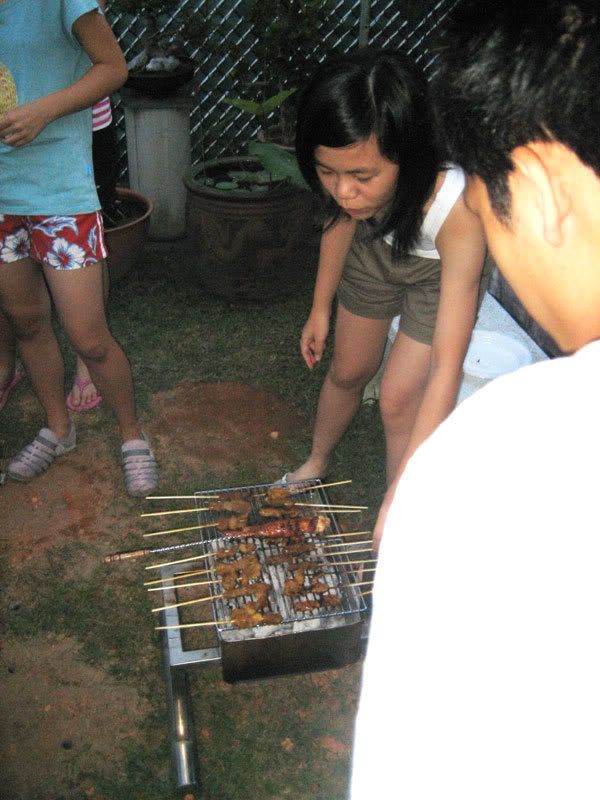 GekTheng: A small BBQ pit all for myself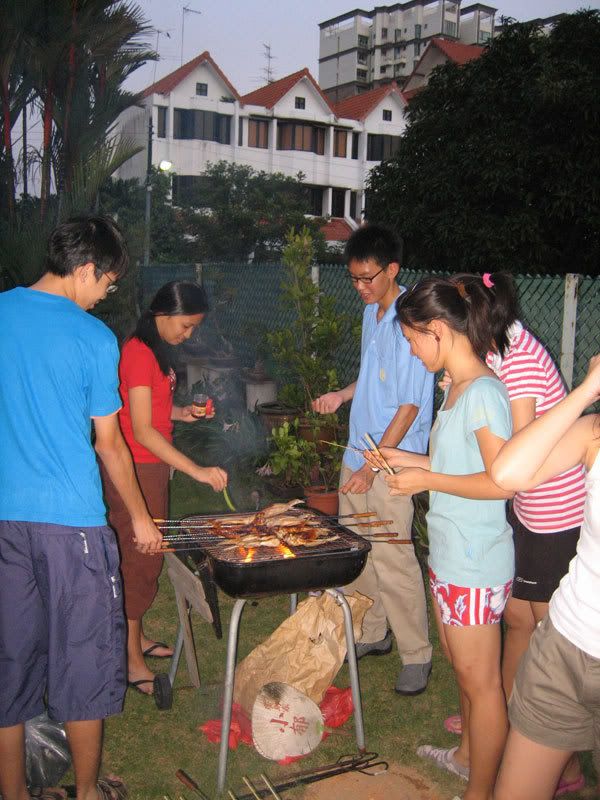 Oh man, when is the campfire coming out?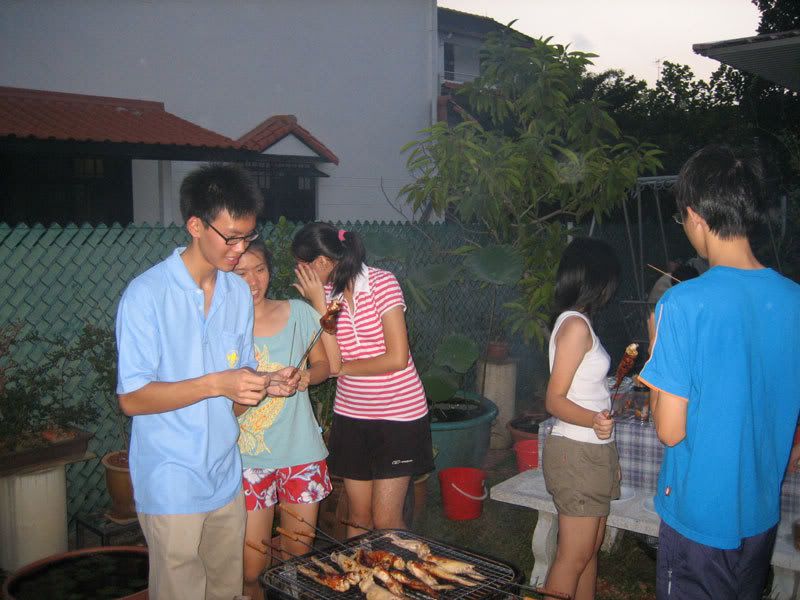 Camera shy Heng hui hiding from camera after so many shots of her were taken.
Heh, lame captions. =D. Just thought that it might make things more interesting. Anyway, we must thank the great hosts for this wonderful bbq night! Thanks Jiayee and her family. =).